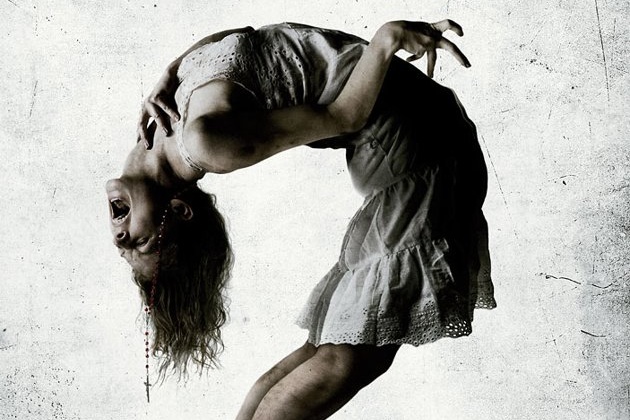 "The Rite" starring Sir Anthony Hopkins was released in 2007 and could be easily mistaken for yet another movie attempting to cash in on the "Exorcist" frenzy that has existed since the 1970s. What you may not know is that the movie was actually based on real events.
There aren't many priests who are trained as an exorcist, making Father Gary Thomas one of the unique few. Thomas ministers the Sacred Heat Parish in Saratoga, California and after finishing his 12-year term as a pastor of his previous parish. Thomas was preparing for the sabbatical and exorcism wasn't on the agenda, but it was introduced towards the end of his term, he travelled to Rome in 2005 to undertake the training. He reports the exorcisim training as good, but Thomas felt he would benefit more from hands-on experience. Thomas was taken under the wing of Father Camine De Fliippis, one of the nine exorcists operating in Rome.
There is a high demand for exorcism within the U.S. and Thomas states he receives a new case every couple of days. He recalls one case that involved a married woman called "Lisa" who was in her 20s. The woman was brought to Thomas' office by her family members as they grew more and more concerned about her unexplainable violent outbursts. Thomas recalls feeling a huge presence in the room, and when he began to pray he recognized that her face had started to become distorted. "Lisa" then started to speak in a language that Thomas did not understand.
Thomas recalls her spitting and hissing while having the look of a serpentine in her eyes, a look that he automatically recognized as demonic possession. As he laid his crucifix on Lisa, she let out a huge scream. Thomas then laid his stole on her, which represents Thomas' authority within the Catholic Church, and recalls her slipping out of her seat to escape it.
Despite witnessing demonic possession, Thomas does put a lot of his cases down to mental health issues. In this regard, months of both prayers and medical examinations are carried out in order to clarify whether the person is truly possessed, or suffering from mental disorder. If an exorcism is required, it is carried out with the most basic of tools, holy water, a stole, a crucifix and the rite of exorcism.
The Real Horror Story behind "The Rite"