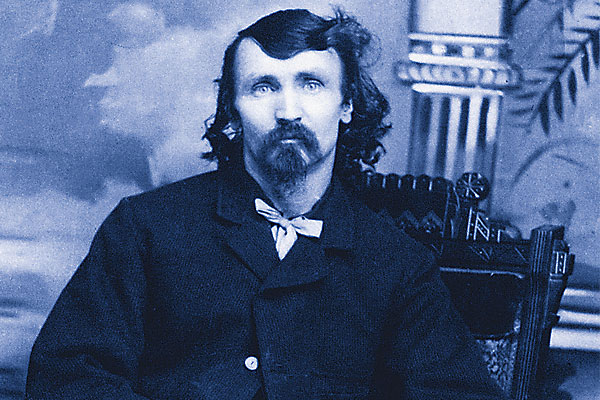 Back in November, 1873 Alfred Packer was with a party of 21 who were heading for the Colorado gold country in Breckenridge from Provo, Utah. On 21st November, 1873 the group had met with Chief Ouray near Montrose, Colorado. The chief advised the group to postpone their planned trip until spring due to the weather. A party of six that included Packer dismissed the chief's advice and decided to continue with the expedition. The men were Frank Miller, George Noon, Israel Swan, James Humphrey, Shannon Wilson Bell and Packer himself.
Tragedy struck when the party got lost in the Rocky Mountains and ran out of provisions. This led the men to boil their moccasins for food, but when that ran out it allegedly led the men to desperate measures. What happened next is open to much speculation. One version of events states that Alfred Packer had set up camp while the other party member had gone to look for food, but never returned. Packer then left and travelled to Los Pinos. Once he had recovered, he then made his way to Saguache, Colorado, where he was reported to be spending a lot at the local saloon. While in Sauguache, he met with several men from the original Provo group who were unconvinced by his story.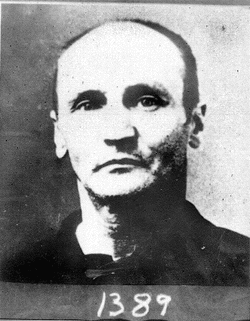 Another report states that the men had become so hungry that Bell has attempted to attack Packer with a hatchet, Packer defended himself and killed Bell, where he then discovered the other bodies of the party members. Packer said he had to eat the meat of the corpses, or risk dying himself. A further variation of this story is that Packer had climbed up higher on the mountain to look around, and upon his return, he found one man roasting human meat, Packer was then attacked and shot the man in self defence.
Whatever the facts behind the story, it was decided that it was indeed Packer, who was responsible for the killing and consuming of the victims, and was taken back to Los Pinos by Indian Agent Charles Adam for questioning. It was on May 8, 1874 where Packer signed his first confession. The confession stated that Israel Swan had died and the others began to consume him, with Packer only killing Shannon Bell in self defence. Packer was taken to Saguache and jailed outside of town, he escaped custody and resided in Wyoming for nine years using the name "John Schwartze." The remains of the victims were found on the same day with evidence showing that there was a struggle and signs of foul play.