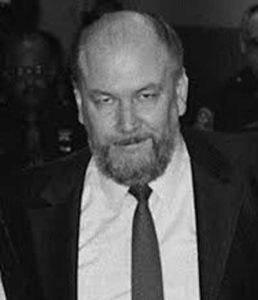 The "Iceman" (the Movie)
In the 2012 movie, Richard Kuklinski is a business man with a profitable business, loving family, and a secret life of malevolence and crime.
He marries his wife Barbara in the 1960s and together they have two daughters. Barbara thinks he has a job dubbing movies for children, but in actuality, he dubs porn for the mafia. When Richard Kuklinski's mob boss decides to shut down his porn pirating business, he offers him a shot performing in a different line of work: murder for hire. Kuklinski passes the initiation by killing a homeless man in cold blood.
Violence apparently ran in Kulklinski's family. His father was extremely abusive to him as a child. His brother was even in prison for raping and murdering an underage girl, another secret he kept from his wife and kids.
While at work, Richard Kuklinski meets a freelance assassin who is contracted by the mafia. After he is fired by his mob boss because he didn't shoot a teenage witness to a murder, he partners up with the freelancer and helps him run his dirty business.
During his twenty-two-year killing spree, Richard Kulkinski's family never suspects him of being a murderer. They do bear witness to his violent outbursts and paranoia from time to time. In the movie, Kuklinski ruins his kitchen while arguing with his wife, and gets into a high-speed chase with an irate driver with his family in the car with him. When his daughter is hurt in a hit and run accident he suspects his business partner is behind it and kills him.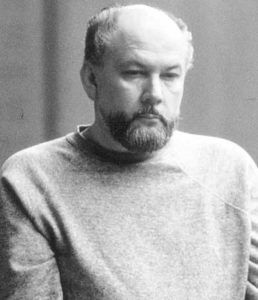 After his arrest and conviction, Kuklinski admits to killing over one hundred people. Most were people he was contracted to kill, others he killed out of anger. He says his only regret was hurting his family. He never sees any of them again, following his conviction and he dies suddenly in prison while serving two life sentences. His death was subject for suspicion as it occurred right before he was going to testify against a powerful mob boss in a court case.
Richard Kuklinski – The Real Horror Story
The true story is that Richard Kuklinski was indeed a product of a violent home. Both his mother and father were abusive towards him. He recalls a story in which his mother breaks a broomstick while beating it over him. Kuklinski remembers his father as being a "loudmouth," something that would be a trigger for him in the future to kill in anger. His father and mother would engage in brutal fights and at one point his mother stabbed his father with a knife. Kuklinski's father eventually abandoned the family, but the criticism that he faced at home was soon replaced by bullying from neighborhood teenagers. Kuklinski said that one day he had had all he could take of their taunting and surprised the boys that ridiculed him by beating them with a metal closet rod.
Richard Kuklinski's first murder was unintentional. He had gotten into a fight with a man at a bar after the man had been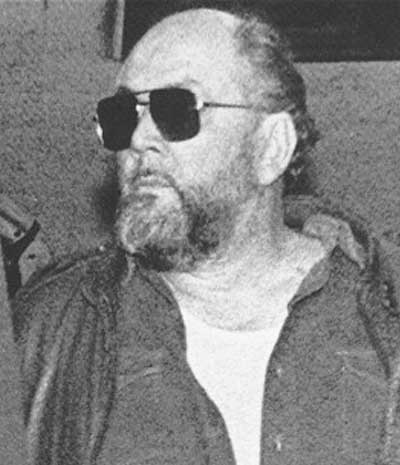 running his mouth and he beat him with a cue stick. Kuklinski said that he never intended to kill the man, just to hurt him. The man later died after being rushed to the hospital. When he first learned of the man's death he felt sad about what had happened, but the more time went by he began to feel more and more confident because at last, he was the one in control.This may have been his first time taking a human life, but the violence he displayed as a youth showed he was troubled early on. He confessed to killing animals in fits of boredom, including tying dogs to buses so they were dragged to death and throwing cats in an incinerator.
Kuklinski truly was a family man, but with no high-school diploma, he felt he had no legitimate way to support his wife and three kids. At first, he did work for the mob by pirating pornographic films, but soon would be given a new challenge from his boss. He was asked if he could kill a stranger to prove he would make a great hit-man. Kuklinski obliged and shot a random man walking a dog.
Richard Kuklinski admitted to murdering around two hundred people in total. He killed in a number of different ways, including shooting them, hanging them, beating them, and poisoning them. Though sometimes he saw them suffering, he showed little remorse. One time he and an accomplice shot a man in the throat and took a bet on how long it would take him to die. They both watched as the man choked in agony on his own blood.
This video provides an in-depth reach into the demented mind and ruthless nature of Richard Kuklinski.  And amazingly the reason why! 
After killing the bodies, Kuklinski would dispose of them in different ways, usually according to the mafia's orders. He would sometimes leave them to be found as a warning to his enemies. Other times he would use a chainsaw to dismantle the corpses and bury them or put them in metal barrels.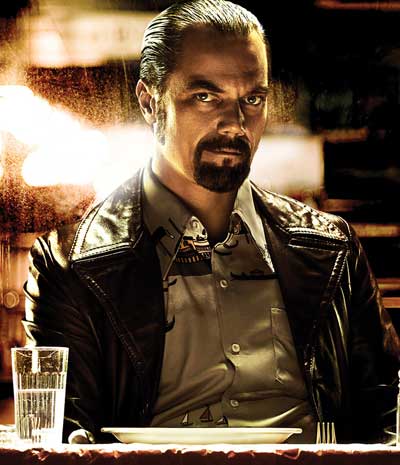 The Iceman was given his name because of evidence found in an autopsy of one of his victims. In order to confuse the police, he would sometimes freeze the bodies of his victims for months or years, then leave them where they'd be found. When one the bodies was found with ice inside on a summer's day, it became apparent what he was doing.
Kuklinski eventually sealed his own fate when talking to a man he thought was a fellow hardcore criminal about assassinations. This new friend turned out to be an undercover agent wearing a wire. He was convicted on two counts of murder on May 25, 1988, and sentenced to life in prison. He was confined to the same prison as his brother, but neither of them made any effort to communicate with each other. He died in 2006 of natural causes; he was seventy years old at the time.
His wife and children maintain that they never knew anything about their husband and father's murderous lifestyle, though they did witness his angry outbursts and mood swings first hand.
The real life Iceman never expressed much regret for the terrible things he did. He could talk about the murders he committed without any change in disposition including blowing a man's head off at a stoplight with a sawed-off shotgun and tricking a pharmacist into meeting him with twenty-five thousand dollars in cash. The pharmacist was told Kuklinski could get him his prescriptions for a cheaper price, but when he showed up with the money he was met with a gun. Kuklinski shot him on the spot and stole his money. Still, Kuklinski did have some code of morality. He refused to kill women and children and did his best to shield his own family from outside dangers. Just like in the movie, he says the only thing he is sorry for is hurting his family.